A wildflower cottage garden is the perfect way to add a touch of romance and charm to your outdoor space. And with a little bit of planning, it's easy to create one of your own. Here's what you need to know to get started.
Choose the Right Location
The first step in creating a wildflower cottage garden is to choose the right location. You'll want to find a spot that gets plenty of sunlight and has well-drained soil. If you have an existing garden, great. If not, you may need to clear an area and amend the soils before you get started.
Once you've found the perfect spot, it's time to start planning your design.
Pick Your Flowers
One of the best things about cottage gardens is that they're filled with beautiful flowers. When choosing your flowers, think about color, texture, and height. You'll want a mix of annuals and perennials so that your garden is always in bloom. Some of our favorite cottage garden flowers include roses, lavender, daisies, and poppies.
Create a Focal Point
Every good garden needs a focal point. Something that draws the eye and makes the space feel cohesive. In a cottage garden, this is often a pretty arbor or trellis covered in climbing vines like roses or wisteria. But it could also be something as simple as a stone statue or birdbath. Whatever you choose, make sure it's something you love because you'll be looking at it every time you step into your garden.
Add Special Touches
Now it's time to add all the special touches that will make your cottage garden feel like home. Consider adding a small pond or fountain for added visual interest and relaxation value. Scattered birdhouses or feeders will attract feathered friends to your space.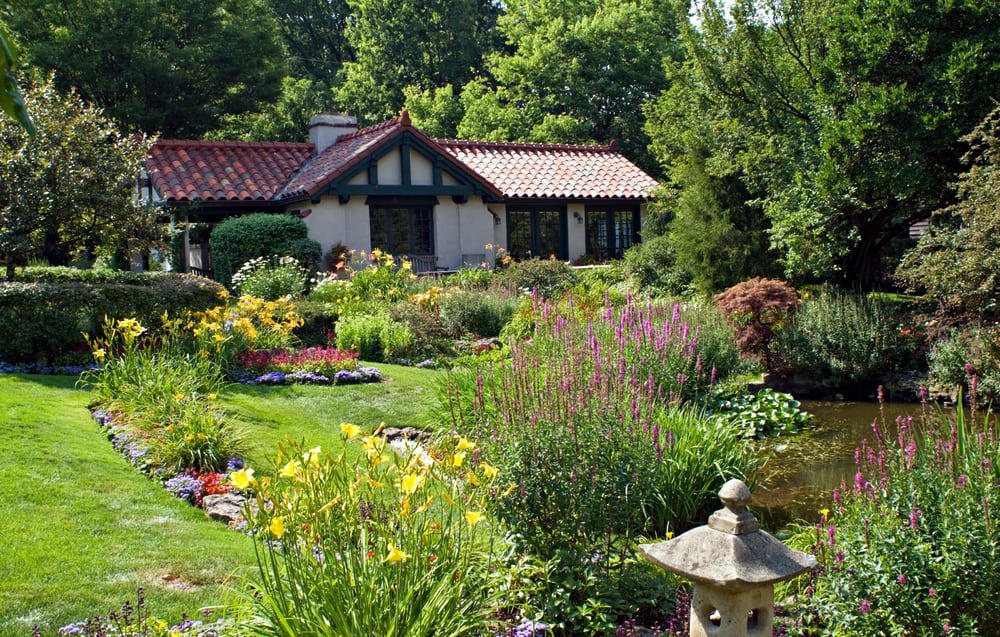 And don't forget the fences. A white picket fence is the quintessential cottage garden border. Make sure it's tall enough to keep out any pesky critters that might try to steal your flowers.
Conclusion
With a little bit of planning and some elbow grease, you can easily create a beautiful wildflower cottage garden of your own. Just choose the right location, pick out some pretty flowers, add a focal point, and finish things off with some special touches.
Before long, you'll have an outdoor space that's as lovely and charming as any in magazines.